Description
Quartz massager with diamond cut DIAMOND ROLL, of the Polish brand Phlov - Lifting, improves blood circulation and oxygenates!
Lifting massager, whose quartz massaging parts are inspired by the diamond cut. Its luxurious shape is perfect for daily facial care - just 10 minutes a day is enough to notice an improvement in your skin's appearance. Roller massage improves blood circulation and oxygenation of the skin while enhancing the absorption of nutrients contained in cosmetics. A massager is great for improving a drooping oval of the face, helping to define cheekbones, lift arches of the eyebrows, and reduce puffiness and dark circles around the eyes. It is also excellent for neck and décolletage massage. Recommended for all skin types.
Directions for use:
Massage with a diamond roller on cleansed skin. Apply your favorite serum or oil on the surface of the skin so that the massager moves smoothly over the skin. Massaging movements should be performed from the bottom to the top and from the center to the outside, repeating each movement several times. For best results, massage for about 10 minutes daily.
How to do a face massage?
NECK and NECKLINE - massage from the collarbones upwards, using long linear movements
LIPS - Make circular movements around the mouth starting just below the lower lip
FACE OVAL - guide the massager with gentle movements from the center of the face to the outside, moving from the nose, through the cheeks, to the temples
EYES - Use a circular motion from the corner of the eye to the upper lid and back to the skin under the eye
FOREHEAD - massage from the center of the forehead and work the roller alternately to the left and right. Start at the eyebrows and work your way up to the hairline.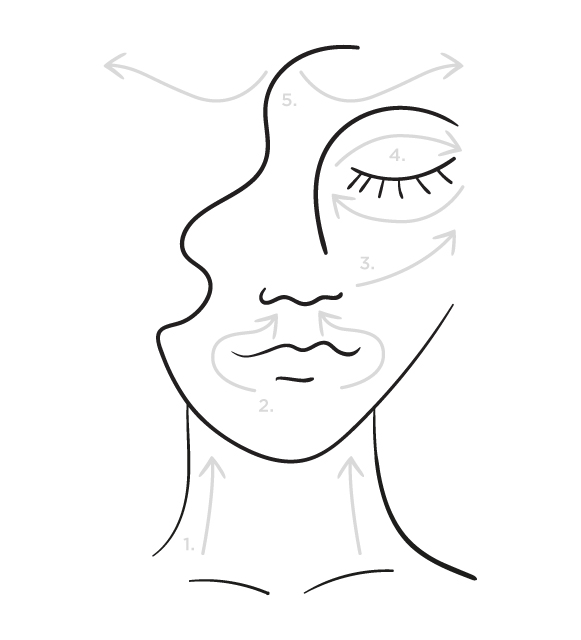 How to care for the massager?
Wipe gently with a soft, damp cloth. Wipe dry. Never rinse with hot water. Do not use chemicals and do not immerse in water.
Payment & Security
Your payment information is processed securely. We do not store credit card details nor have access to your credit card information.